About Joanie Anderson
Interior Designer MA, ASID
I have orchestrated breathtaking transformations of everything from celebrity estates, coastal cottages, cityscapes, and country retreats in the past ten years- every design is an amazing journey to create the perfect space for my clients. I never restricted my work to a location, starting in Central Pennsylvania and then moving to Southern California. The consistent change resulted in a massive expansion of my design capabilities.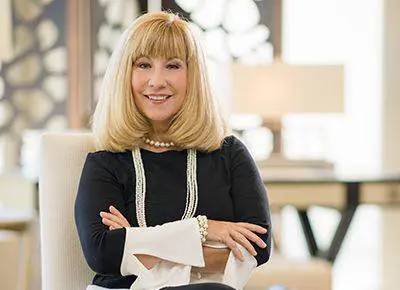 On the west coast, I was influenced by coastal homes and the captivating colors of the Pacific Ocean. After honing my skills further, I moved to Palm Springs, where my design approach transitioned to simplistic lines and bold colors. My forte lies in diverse design styles, making me an attractive resource for clients with multiple homes.
JAI delivers an aesthetically pleasing space that captivates all the senses. I understand the importance of building relationships and discussing the client's plans one-on-one. I work with clients on their individual interior design projects and offer unparalleled attention to detail and unmatched execution. Let's create a palette of perfection that resonates with your vision.